The best way to browse Street View
Streets is the best way to browse Street View panoramas on iPhone, iPad and Apple Watch. It offers a panoramic, street-level look at any location covered by Google Street View. Unique features such as an interactive mini map to easily navigate panoramas, favorite places, and a gallery browser with more than 2000 spectacular places provide the ultimate Street View experience.
Convenient
Drop a pin, search for a city or address or find a person from your contacts to view a nearby 360° street panorama.
Street View coverage is displayed in blue (for standard panoramas) or orange (for shops and businesses with indoor panoramas).
Switch the map to satellite or terrain mode or tilt and rotate the high quality vector map with 3D buildings.
Easy To Use
Walking through panoramas has never been easier using the interactive, expandable mini map that also displays your viewing angle and field of view. Switch between levels using the floor picker. Or reveal details of the panorama such as the address and image date.
Flip from portrait to landscape or use Slide Over and Split View on iPad to show two apps at the same time. And if you attach a Bluetooth or Smart Keyboard, you can control Streets by keyboard.
Apple Watch App
Streets is the only app capable of displaying 360° Street View panoramas on the Apple Watch. Just turn your wrist or use the digital crown to move within the panorama. Streets for Apple Watch automatically syncs favorites and recent searches with your iPhone.
Integrated with Maps
Streets is Maps' best friend. Launch Streets from "Maps" for any location. View the Street View panorama and tap right back. Or, if you aim to get directions to a panorama found with Streets, you can open the location in Maps.
If you're already using our local search app Where To?, you'll also be able to take advantage of tight integration with Streets to view your location and snap right back when you're done.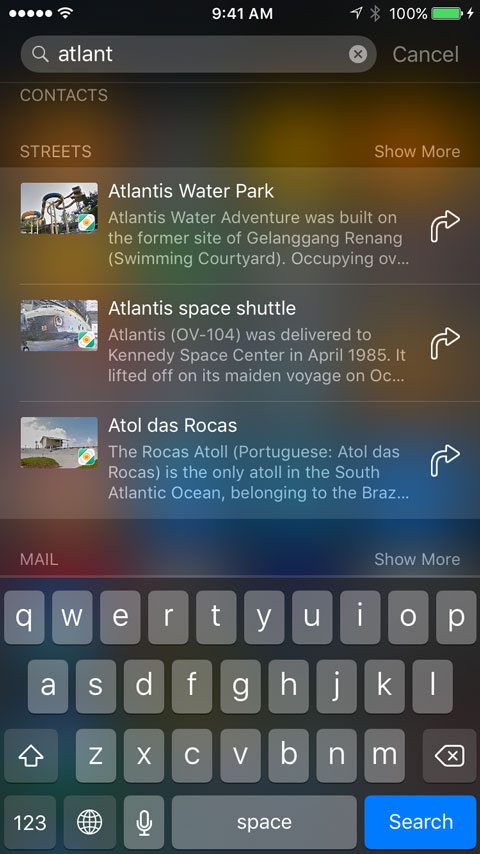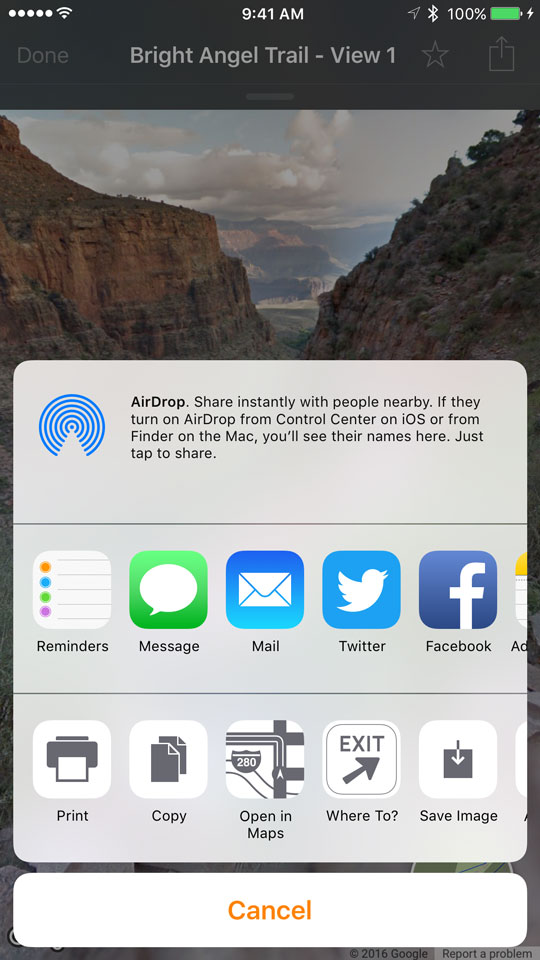 Communicative
Sharing Street View panoramas with friends and family is a breeze, as panoramas can easily be shared via email, text messaging, or via social networks such as Facebook or Twitter.
Mark panoramas as favorites that are automatically synced between devices. Rename favorites and organize them in folders.
Spotlight search also finds Streets panoramas.
Handoff lets you easily transfer the currently viewed panorama from iPhone to iPad or vice versa.
Siri can create reminders with a link to the currently displayed panorama.
2000+ Gallery Places
The Gallery Places feature allows you to view spectacular locations you may never otherwise had a chance to experience. The list includes more than 2000 hand-picked locations such as museums, castles, national parks, ski slopes and even underwater attractions. Geysers in Yellowstone national park, old masterpieces in Amsterdam's van Gogh museum or NASA's rocket launch pad in Cape Kennedy are just a few of the breathtaking places waiting to be explored. Gallery places also include background information such as descriptions and links.