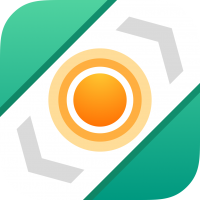 Since the introduction of the iPad Pro Smart Keyboard, keyboards on iOS are becoming more popular. iOS 9 makes keyboard usage more convenient by showing a nice cheat sheet of all supported keyboard shortcuts when holding down the ⌘-key. We now support keyboard navigation, too. The following keyboard shortcuts are available in Streets 3.1:
Map
Shortcut
Function
↑←↓→
move the map
+ and –
zoom in and out
⏎
Open the panorama
⌘F
Find
⌘L
Go to current location
⇧⌘D
Drop pin
⌘D
Mark as favorite
⌘1 ‑ ⌘4
Switch to Map, Hybrid, Satellite, or Terrain mode
Panorama
Shortcut
Function
esc
Go back to map
↑←↓→
Move the panorama
+ and –
Zoom in and out
⌘↑ ⌘← ⌘↓ ⌘→
Step to next panorama
⎇↑ ⎇← ⎇↓ ⎇→
Move the mini map
⎇+ and ⎇-
Zoom the mini map
M
Expand Mini Map
space
Full screen
⌘I
Show details
⌘D
Mark as favorite
Search
| | |
| --- | --- |
| esc | Cancel |
| ← → | Switch tabs (Favorites / Recents / Gallery) |
| ↑ ↓ | Previous or next row |
| ⏎ | Select Place |
In addition to keyboard navigation, Streets 3.1 writes EXIF metadata when saving panorama images to the photo album, so the panorama's location is retained. Finally, we improved user location search by showing the current address, not the address of the nearest panorama and fixed several small bugs. Grab Streets 3.1 from the App Store now and don't miss to subscribe to the FutureTap newsletter for the latest news and app #ProTips!