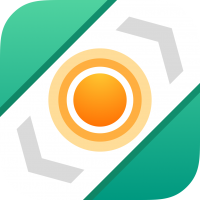 Streets 4.1 has landed on the App Store. The update improves support for Apple's new devices such as the Apple Watch series 4, the iPhone XS, XS max, and XR as well as the new generation of iPad Pro with Face ID.
Streets now also supports Google's Plus Code aka Open Location Code for easy location sharing. In the search field, you can enter a Plus Code to go to the location it specifies. And in the panorama share sheet, you can copy the Plus Code to the clipboard.
Grab the Streets 4.1 update from the App Store and if you're in a good mood, treat us with a ⭐️⭐️⭐️⭐️⭐️ rating ❤️!