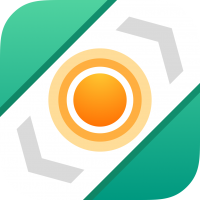 The Streets 4.6 update just published on the App Store has been optimized to run on the new Macs with Apple Silicon processor. Now you can virtually travel the world right from your M1 Mac. To display the Street View panorama for any location in the Maps app, just drag & drop the pin over to Streets.
We also simplified this task on iPhone where drag & drop between apps is not an option. The new Share extension "Open Location in Streets" allows you to view a nearby panorama for any location from the Maps app or any other app allowing to share locations. We tested apps such as Yelp, Tripadvisor, booking.com and many others. In fact, you can even mark an address in Mail and share it with Streets to view nearby 360° panoramas.
Download Streets 4.6 from the App Store and please keep your ⭐️⭐️⭐️⭐️⭐️ ratings coming if you like the update!
Comments are closed.