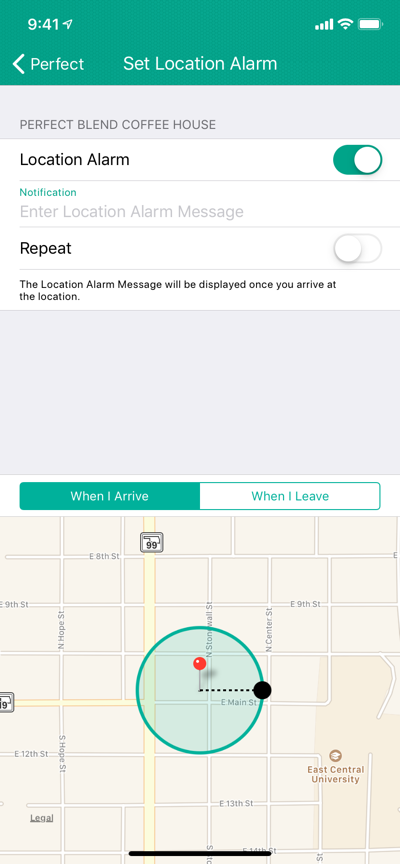 The Where To? 10.9.3 update released today introduces support for Universal Links top open Where To? place links right within the app instead of the website. We also worked on the loading performance to make results appear more quickly. This is especially noticeable in categories such as post boxes, national parks, playgrounds and more. Then we improved the zooming behavior when results are initially loaded. In previous versions the map sometimes zoomed several times while loading the results. Now we zoom just once when all results are loaded.
In Where To? we put a lot of effort in respecting your privacy. This means, we never sell user location profiles – or even create them in the first place. So far, we still asked for "Always" location permission as soon as you wanted to create location alarms to notify you once you arrive at or leave from a certain place. In 10.9.3 we changed that functionality to use a newer API and thus no longer require "Always" location permission. As a consequence, we removed that permission from the app entirely and only ask for your location while the app is in use.
The update also supports sending your destination info to the "TwoGo" app, an interesting car pooling app. TwoGo allows to share or ask for a ride with users traveling in the same direction. In contrast to Uber, Lyft and the likes, TwoGo riders only pay a nominal fee to the driver covering gas and car wear and tear. The platform is financed by large companies encouraging their employees to share rides and thus saving valuable parking space. You can find more information on B2RIDE.
Download the Where To? 10.9.3 update from the App Store.