FutureTap
FutureTap was founded in 2008 by Ortwin Gentz with the mission to create smart iPhone apps. By "smart" we mean innovative and easy-to-use apps that fully leverage the iPhone user interface concept.
FutureTap is well known for its location finder app Where To? for iPhone. Where To? has been one of the first 500 apps in the App Store when it opened its doors in July 2008. Originally developed by tap tap tap, we acquired the app in November 2008.
Since then, the app has seen so many major updates that is has evolved into almost a completely different app. However, it sticks true to its roots and the focus on best user experience: The start screen with it's distinguished wheel style navigation has remained almost unchanged since then (and has been plagiarized gazillion times). Where To? turned 10 in 2018 – an opportunity for us to celebrate and look back.
In 2013, FutureTap launched Streets, an app for iPhone, iPad, and Apple Watch that aims to provide the ultimate Street View browsing experience. It is integrated with Where To? and the iOS Maps application.
---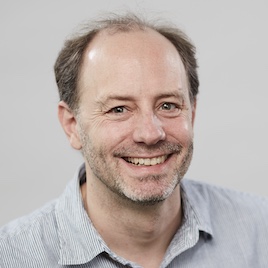 About Ortwin
Since 20 years Ortwin has been a bootstrapped entrepreneur in the Mac and iPhone scene. FutureTap is actually Ortwin's second startup after he cofounded equinux, a well-known Mac software vendor, in 1999 and served as their CTO for almost 10 years. When he's not cooking up new apps and features, he occasionally writes for computer magazines or holds conference talks about Cocoa development. Ortwin received his diploma in computer science from TU Munich and lives in the south-western outskirts of Munich, Germany, with his wife, two boys and Aussie Lilly.
---
The Team
To create all the magic we rely on a great team. First and foremost, there's Wolfgang Bartelme who has been involved in all our design work, both for the Web site and our apps. It's a pleasure working with him and he impressed us countless times with his creative ideas. On the development side Markus Thielen helps us on Streets and Ulrich Zurucker works on our Ruby on Rails backend side. Ulrich is also an audio nerd and as such took responsibility for the new Where To? click wheel sound.
Good friend and fellow Cocoa developer StuFF mc (his real name is so complicated he rarely uses it himself!) did a lot of Ruby on Rails work in the past.
On the app development side, major parts were developed by Christian Lier and Winnie Teichmann, both of whom have taken different paths and aren't available for us anymore, much to our chagrin.
Not to forget, we're supported by a great bunch of people all over the world who help us localize Where To? in the 11 languages and even more regions it currently supports. In alphabetical order:
Francisco André
Ozan Basaran
Nassos Callitsis
Giuseppe Caruso (he also deserves credit for the 2014 website relaunch)
Damien Depièreux
Cyril Godefroy
Michiel Houtman
Flavio Mauri
Masayuki Nii
Fabio Roselet
Ricardo Sánchez
Kutlay Tetik
Yasin Usullu