The wait is over. After two weeks in review plus another week for a 1.0.1 bug fix release, our new app is finally available on the App Store! So what is it all about?
Do you yearn for the days of Street View in iOS 5? "Flyover" in iOS 6 is certainly impressive but sometimes you want a closer look.
Welcome to Street View, the all new app for iPhone and iPad.
In this app we focused on a Street View implementation that stays true to the original iOS 5 Maps app. If you loved Street View back in the days of iOS 5, you'll feel right at home!
Integrated with Maps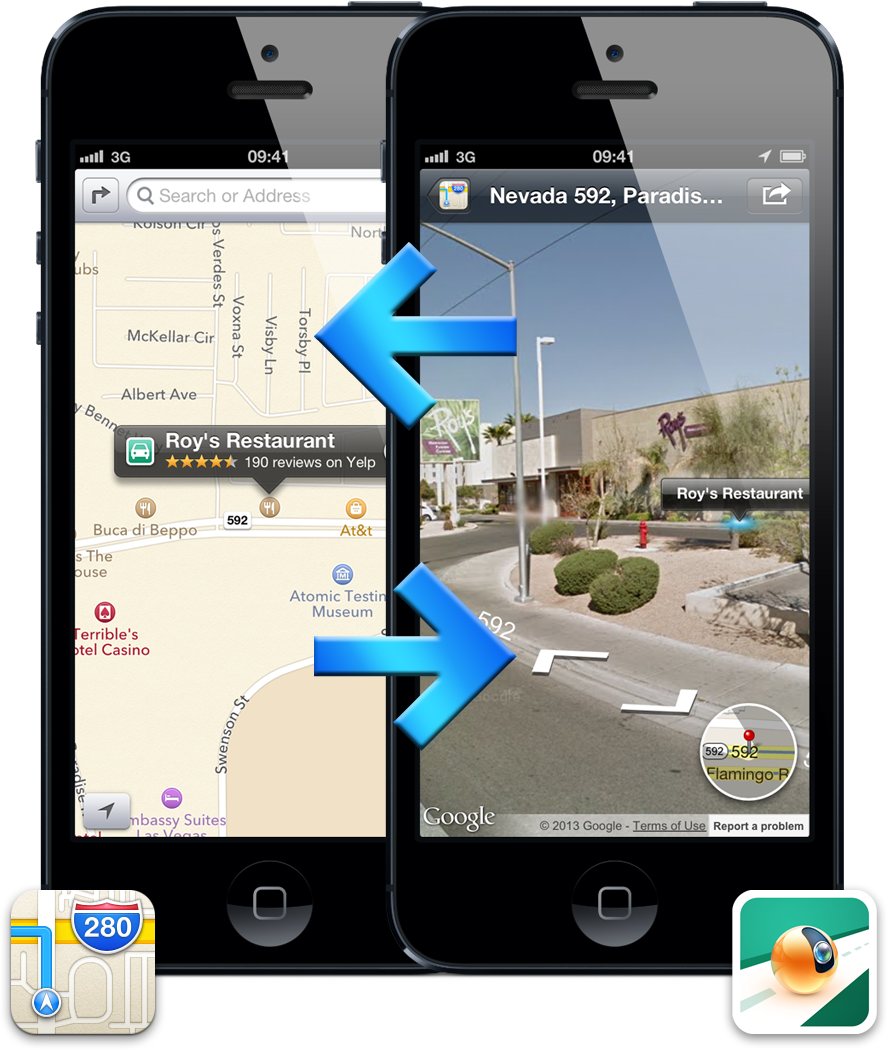 But we went one step further: You can launch Street View directly from the iOS 6 Maps app for any location. It is supported like any other 3rd party app. Just tap the bus icon in the Maps app, and the road is yours! When you're done viewing the panorama, return to the Maps app with a single tap on the back button. If you're already using Where To?, you can take advantage of the same tight bidirectional integration.
In the mood to explore the world? – The integrated 300+ gallery panoramas have you covered! They showcase museums, ski resorts, theme parks and even underwater destinations. There are even indoor panoramas with multiple floor levels to make it easy to find your way around museums and more!
Curious about the details? Check our Street View page and grab it from the App Store for just 99¢!
Comments are closed.