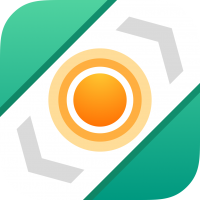 We're happy to release a major Streets update today. We've worked quite a while on making the Street View browsing experience even more delightful and fun.
iPad users rejoice over the Drag-and-Drop support we added in Streets 4. You can now drag a pin location from the Maps app, a contact, or a textual address into the Streets app to find nearby panoramas. Even geotagged photos can be dropped in Streets to find 360° spherical images near the photo location. So if you're not happy with the quality of a photo you took, just drag it in Streets to find photos from other users shared on Street View!
Street View panoramas and map locations can also be shared with other apps using drag and drop. For instance, you can attach a Street View panorama of a meeting place to an email or note. Or just drag a panorama or map location into the Maps app to get directions. To share the panorama and the map link with a VCF attachment in Mail, drag the panorama image and the map pin (first entry in the overlay, named "Apple Fifth Avenue" in the screenshot) separately. You can also drag the bubble above a map pin.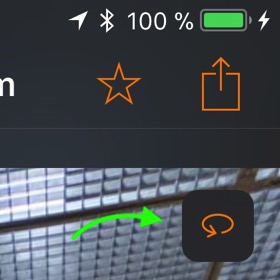 With the new Live Panorama mode, virtually traveling abroad is even more immersive and fun. Turn around in the panoramic scene simply by rotating the device!
Finally, Streets 4 is optimized for iOS 11 and fully supports the iPhone X, in either portrait or landscape orientation.
Download the Streets 4.0 update now. Have fun and remember: You can do us a huge favor by dropping a ⭐️⭐️⭐️⭐️⭐️ rating!